As mentioned in my previous post, 2018 is the year of focusing on getting The Thieves of Traska published. I drafted a skeleton copy of how my query letters might generally go a few weeks ago, leaving a little [fill in later] where I should reference titles in the same genre to compare my manuscript to. I was more than a little alarmed to realize I had no idea what I would liken Thieves to. It's a young-adult-fantasy-adventure-without-magic-or-unusual-creatures-or-technologies. And I couldn't remember reading anything along those lines.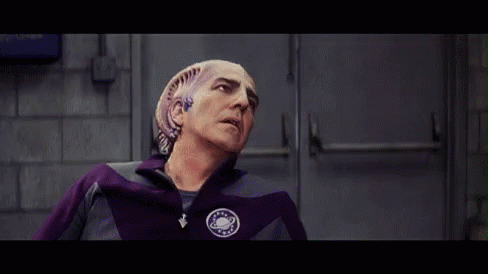 I have read plenty of YA. Over the last couple years, I started reading even more. The only comparable series I could think of was John Flanagan's Ranger's Apprentice series. I wasn't totally sure about that one, either. Book one of Flanagan's series introduces Wargals. According to the "Characters" tab on his website, Wargals are half-human and half-beast: "The Wargals were an ancient race of creatures who have become enslaved by Morgarath. They are fearsome warriors and are virtually fearless in battle."
To date, the world of Thieves has nothing of the sort. I could certainly name other authors whose writing styles definitely influenced the story, but still no titles. Naturally, an internet search of "young adult fantasy adventure books without magic" was in order. It should not have surprised me that this search offered both answers and another question.
First of all, there's a very helpful Goodreads list called "Popular Fantasy Without Magic Books." All of Ranger's Apprentice made it on this list, which is very comforting. It's a popular series I greatly enjoy and I definitely took inspiration from it. Also on the list is The Ascendance Trilogy by Jennifer A. Nielson. I haven't read any of them yet, but I do remember seeing ads when the third book was approaching its release.
Two other titles stood out to me: The Lies of Locke Lamora by Scott Lynch, and The Queen's Thief series by Megan Whalen Turner. My brother read Locke Lamora a while back and recommended it. A couple days ago, he was kind enough to lend it to me. Turner's series was completely unfamiliar to me, but the first book is titled The Thief.
Given the other titles on the list that reference thieves—and, you know, the "Popular Thieves Books" list—there may be a "thief" genre. The good news is this means The Thieves of Traska ought to fit right in. The bad news is Thieves might not yet share enough of the traits of "thief" books to fit right in.
I've only just started reading both The Thief and The Lies of Locke Lamora, but I have a feeling both will include something that Thieves lacks at this very moment: a heist. The plot does not center on the characters planning a specific job that ends with them stealing something. Stealing happens, of course, cut there's no one job the story hinges on. And I don't know if that's a bad thing.
Thieves is, in my opinion, an adventure story. It's not a heist. But, to fit it in with the "thief" genre, it might need one.
The revisions underway now do add more stealing than earlier drafts. Most are minor. One is central to the conflict spanning this planned trilogy. For the sake of genre, does that mean the plot needs to be restructured around this one thing getting stolen? Is it as simple as laying out more clearly how all the little thefts lead up to this one? Are there, perhaps, two sub-genres here? A "thief" genre and a "heist" genre?
Sadly, I have no idea. These are the questions that make revisions endless. These are the questions that prolong that phase of "almost ready" to be sent out. Hopefully reading a few books on these lists will offer some answers.